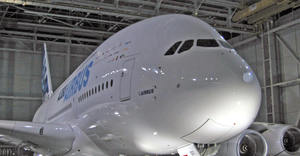 Profile
"Always one step ahead in a changing,
demanding and unpredictable market"
Successful companies are ones that satisfy their customers' needs, wants and desires. Recognised at global level as one of the leading adhesive and sealant suppliers, Novachem is driven by a culture of determination.

Our steadfast commitment to relationships with our customers, our employees and the global community is at the core of our success.

We always and without question go a step beyond, and are dedicated to becoming the most respected and trusted adhesive and sealant supplier. We know we are earning our position as the first choice in adhesive products every day through dedication.

We remain differentiated in the way we partner with customers, bringing to bear our design engineers, chemists and experience in integrating innovative products into high-performance demanding applications.

We work on the philosophy that the better we can deliver what our customers want the more successful we will be.

We are committed to improving the manufacturing process in ways that provide real and tangible benefits.

We offer next generation advanced solutions. We lead in future product design. We provide modern technologies which enhance your manufacturing business.