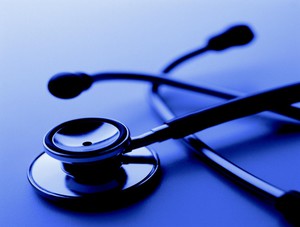 OPTIMAX® UV MEDICAL DEVICE ADHESIVES
MEDICAL AND FOOD CONTACT REGULATED PRODUCTS ISO 10993-5/FDA CLASS VI
Novachem offers a full line of critical application, ISO 10993-5/USP Class VI approved resin systems widely used in the development and production of medical devices. These one and two-component systems are designed to meet the most demanding requirements as bonding agents, moisture/chemical barriers and encapsulants. Our resin systems are used by manufacturers of disposable medical devices, catheters, hearing aids, dental products and biomedical instruments as well as in food preparation, processing and packaging equipment. We are one of the few companies offering a proven group of resin systems in this field tested to meet both USP Class VI and ISO 10993 biocompatibility.
Optimax® UV Medical adhesives cure in seconds under UV light, are solvent free, and form a clear, high strength bond to metal and medical plastics. They are ideal for bonding a wide variety of substrates, and flourescing formulations offer fast in-line inspection for fast, high-volume production.
CUSTOM FORMULATING
Novachem is an industry leader in providing design engineering and technical support. We develop customised formulations to meet your specific application requirements. Our technical group will work closely with you to identify criteria for resin systems that will meet your production needs and final product specifications. Our expertise extends across a wide range of product groups.
OPTIMAX® UV CURED MEDICAL DEVICE ADHESIVES

Optimax®

Description

Applications

Substrates

Viscosity cps

Shore

921-M-LV

Designed for rapid bonding of plastics and metals typically used in the manufacture of medical devices. Cures rapidly to form flexible, transparent bonds.

Needle/syringe Bonding, Reservoirs, Transducer Assembly, Breathing circuits, Medical tubing, Masks, Catheter assemblies, Balloon bonding, Y-connector assemblies, Lumen sealing, Butterfly sets
Multiple medical device manufacturing applications.

PC, PVC, PMMA, PU, ABS, Stainless steel, Powder coated steel, Aluminium, stainless steel, Glass, SAN, TPU.

70

D45

921-M

Designed for rapid bonding of plastics and metals typically used in the manufacture of medical devices. Cures rapidly to form flexible, transparent bonds.

Needle/syringe Bonding, Reservoirs, Transducer Assembly, Breathing circuits, Medical tubing, Masks, Catheter assemblies, Balloon bonding, Y-connector assemblies, Lumen sealing, Butterfly sets.
Multiple medical device manufacturing applications.

PC, PVC, PMMA, PU, ABS, Stainless steel, Powder coated steel, Aluminium, stainless steel, Glass, SAN, TPU.

4000

D45

921-M-HV

Designed for rapid bonding of plastics and metals typically used in the manufacture of medical devices. Cures rapidly to form flexible, transparent bonds.

Needle/syringe Bonding, Reservoirs, Transducer Assembly, Breathing circuits, Medical tubing, Masks, Catheter assemblies, Balloon bonding, Y-connector assemblies, Lumen sealing, Butterfly sets.
Multiple medical device manufacturing applications.

PC, PVC, PMMA, PU, ABS, Stainless steel, Powder coated steel, Aluminium, stainless steel, Glass, SAN, TPU

22,500

D45

8967-M

Specialised UV cured adhesive based on Acrylic technology. 8967-M is a fast curing, UV curable structural adhesive designed for bonding multiple manufacturing substrates including glass, metal and plastics. Offers superior chemical, environmental and water-resistant properties.

Catheter Bonding, Reservoirs, Transducer Assembly, Balloon bonding, Y-connector assembly, Lumen sealing.
Multiple medical device manufacturing applications.

PE, Stainless steel, Aluminium, Powder coated steel, Polycarbonate, PVC, Polyurethane, ABS, Stainless steel, Powder coated steel, Glass, SAN, TPU.

125,000

D40

8002-LV

Suitable for a wide range of applications offering excellent depth of cure. Very fast cure time forming a rigid tack free surface.

Medical potting, encapsulation, casting, doming, sealing, electronic coating. Multi manufacturing applications.

Multi

100

D85

8002-HV

Suitable for a wide range of applications offering excellent depth of cure. Very fast cure time forming a rigid tack free surface.

Medical potting, encapsulation, casting, doming, sealing, electronic coating. Multi manufacturing applications.

Multi

3200

D85

8962

Specifically designed for Needle/Syringe high-speed bonding applications. Ideal for the assembly of disposable medical devices. This product fluoresces for in-line inspection and it is autoclave resistant.

Stainless Steel cannulas into hubs, syringes and lancets for needle assembly.

PP, PE, Stainless Steel,
PC.

300

D45

9925

Flexible thermoplastic bonding adhesive providing very high strength bonds between rigid PVC and polycarbonate. Designed primarily for medical device assembly. Autoclave resistant.

Medical tubing and multiple manufacturing applications.

Multi

300

D55

9912

Formulated for bonding thermoplastics and thermos-set plastics, not only to themselves but to a wide range of substrates. This product fluoresces for in-line inspection.

Face masks, Tube sets, Breathing circuits, Resuscitator bags, multiple manufacturing applications.

PC, PVC, PUR, PS,
PETG, ABS.

1250

D63

9970

Suitable for a wide range of applications including bonding hypodermic needles into hubs. Excellent adhesion to thermoplastics and steel. This product fluoresces for in-line inspection.

Hypodermic needles. Multiple manufacturing applications.

Engineered plastics,
metals, stainless steel.

600

D77

9950

Excellent adhesion to polycarbonates and rigid PVC, and a wide range of substrates. This product fluoresces for in-line inspection.

Tube sets, Oxygenators, Reservoirs, Butterfly sets, Masks, Medical electronics.

PC, PVC, PUR, PS,
PETG, ABS

5000

D60

9031

Low viscosity grade with excellent adhesion to plasticised PVC, polyurethane, polycarbonate, polystyrene and metals. Impact and moisture resistant with flexible results.

Breathing circuits, Masks, Butterfly sets. Multiple manufacturing applications with plasticised substrates.

Highly plastisced PVC, PC, PU, PS, PETG.

150

D65
Contact us now with your enquiry – sales@novachem.ie