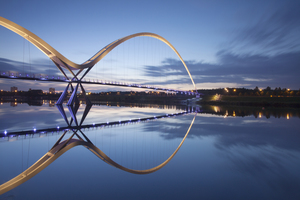 PROTAC® MS POLYMER - STRUCTURAL ADHESIVES AND SEALANTS
Our Protac® MS Polymer Structural Adhesives and Sealants offer excellent primerless adhesion to a wide range of substrates. These high performance grades are based on MS hybrid polymer technology, and cure to form a high strength elastic bond with exceptionally high bond strengths.
All products are chemically neutral and free of silicones, solvents, halogens and isocyanates. Their main benefits are –
Excellent primerless adhesion to a wide range of substrates
Tolerance to damp substrates
High resistant properties to acids/alkalis, petrol etc.
High UV and aggressive atmosphere resistance
Excellent resistance to oils, solvents and moisture
Good abrasion resistance
Applications are broad and range from the construction of pre-fabricated buildings, buses, trucks, cars, train carriages and ships, to mechanical, electrical, ventilation engineering and air conditioning installations.
Protac®

Description

Applications

Advanatges

MS-700

Protac® MS Polymer 700 is an elastic, stable, single component adhesive based on an MS hybrid polymer technology. Protac® MS700 Hybrid MS Polymer adhesive/sealant is chemically neutral and free of silicones, solvents, halogens and Isocyanates. Protac® MS700 is UV-resistant. It cures through an odourless reaction with moisture in the air and remains permanently elastic. It is fungicidal, non-ageing, weather and UV-resistant. MS700 is paint-compatible.

Protac® MS700 adhesive/sealant has a broad range of applications for use in bonding and sealing of seams in the construction of pre-fabricated buildings, buses, trucks, cars, train carriages and ships, as well as in mechanical, electrical, and ventilation engineering and air conditioning installations. It may be used on damp surfaces. Protac® MS700 creates a high strength elastic bond between wood, concrete, stone and brickwork, metals and plastics, as well as
ceramics, marble etc.

• Crystal clear bondlines
• Excellent primerless adhesion to a wide range of substrates
• Tolerant to damp substrates
• High resistant properties to acids/alkalis, petrol etc.
• High UV and aggressive atmosphere resistance
• Excellent resistance to oils, solvents and moisture
• Good abrasion resistance

MS-720-HG

Protac

®

MS Polymer 720-HG is an elastic, stable, single component adhesive based on an MS hybrid polymer technology. Protac

®

MS720-HG Hybrid MS Polymer Adhesive is chemically neutral and free of silicones, solvents, halogens and Isocyanates. Protac

®

MS720-HG is UV-resistant. It cures through an odourless reaction with moisture in the air and remains permanently elastic. It is fungicidal, non-ageing, weather and UV-resistant. MS720-HG is paint-compatible.

Protac® MS720-HG is a high strength adhesive designed for use in the bonding and sealing of seams in the construction of pre-fabricated buildings, buses, trucks, cars, train carriages and ships, as well as in mechanical, electrical, and ventilation engineering and air conditioning installations. Designed for use where very high initial green strength is required. It may be used on damp surfaces. Protac® MS720-HG creates a high strength elastic bond between wood, concrete, stone and brickwork, metals and plastics, as well as ceramics, marble etc.

• Ultimate High green strength
• Ultimate high strength once cured
• Excellent primerless adhesion to a wide range of substrates
• Tolerant to damp substrates
• High resistant properties to acids/alkalis, petrol etc.
• High UV and aggressive atmosphere resistance
• Excellent resistance to oils, solvents and moisture
• Good abrasion resistance

MS-750

Protac

®

MS Polymer 750 is an elastic, stable, single component adhesive based on an MS hybrid polymer technology. Protac

®

MS750 Hybrid MS Polymer Adhesive is chemically neutral and free of silicones, solvents, halogens and Isocyanates. Protac

®

MS750 is UV-resistant. It cures through an odourless reaction with moisture in the air and remains permanently elastic. It is fungicidal, non-ageing, weather and UV-resistant. MS750 is paint-compatible.

Protac® MS750 is a high strength adhesive designed for use in the bonding and sealing of seams in the construction of pre-fabricated buildings, buses, trucks, cars, train carriages and ships, as well as in mechanical, electrical, and ventilation engineering and air conditioning installations. It may be used on damp surfaces. Protac® MS750 creates a high strength elastic bond between wood, concrete, stone and brickwork, metals and plastics, as well as ceramics,
marble etc.

• High grab strength and fast initial grip
• Ultimate high strength once cured
• Excellent primerless adhesion to a wide range of substrates
• Tolerant to damp substrates
• High resistant properties to acids/alkalis, petrol, etc.
• High UV and aggressive atmosphere resistance
• Excellent resistance to oils, solvents and moisture
• Good abrasion resistance
Contact us now with your enquiry – sales@novachem.ie