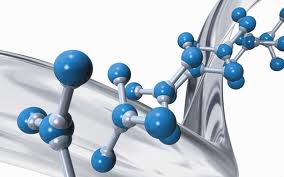 ACTIVATORS/ACCELERATORS/DEBONDERS
Protac® Anaerobic Activators are used to increase the cure speed and also gap filling capabilities of anaerobic adhesives.
Protac® Cyanoacrylate Accelerators are used to give instant "on demand" curing, and are ideal for difficult-to-bond surfaces.
Protac® Cyanoacrylate adhesive debonders are solvent based liquids for de-bonding all types of Cyanoacrylate based adhesives. Effective on a wide range of common surfaces.
| | | | |
| --- | --- | --- | --- |
| Protac® | Packaging | Applications | Drying Time |
| 3049 | 1 litre | Anaerobic Adhesive Activator which is a single component, solvent based surface accelerator. It is designed to promote the ROC (rate of cure) of anaerobic thread lockers, thread sealants, gasket sealants and retaining compounds. | <60 seconds |
| DB9 | 1 litre | Cyanoacrylate adhesive debonder is a solvent based liquid for de-bonding all types of Cyanoacrylate based adhesives. Effective on a wide range of common surfaces. | <60 seconds |
| AC200 | 200ml aerosol | Low viscosity solvent based Cyanoacrylate accelerator used to give instant "on demand" curing. It is low odour and fast acting. | <60 seconds |
| AC77 | 1 litre | Low viscosity solvent based accelerator which contains active components dissolved in a hydrocarbon solvent. It is low odour and fast acting. It is used to make polyolefin and other low energy surfaces suitable for bonding with Protac® adhesives. Recommended for difficult-to-bond substrates such as polyethylene, polypropylene, PTFE and thermoplastic rubbers. | <60 seconds |
Contact us now with your enquiry – sales@novachem.ie